Ossining for Refugees to Settle First Afghan Refugee
Ossining, Briarcliff, Pleasantville and Croton Join Together in Response to Humanitarian Crisis
Ossining for Refugees (O4R), the newest Community Sponsorship organization in Westchester, is set to welcome its first federally sponsored Afghan refugee by the end of this year, with more expected in 2022. 
"We are heartened by the groundswell of support from the four communities," said Town of Ossining Supervisor Dana Levenberg, one of the organization's co-founders. "No one community could have done this alone, but together, in less than a month, a strong coalition was formed which we believe can help support two to four refugee families in the coming year."  Sofia Bator and Ted Buerger are also co-founders. As New York State Assembly Member Sandra Galef remarked, "helping refugees resettle here is the ultimate neighborly act."
"Imagine yourself escaping a place where you are subject to violence whenever you leave your house," said Ola Nosseir, founder of Our Common Beliefs, an O4R Supporting Organization. "Then picture arriving in a country where you do not know the language, have no money, no credit for your job skills, no place to live, no clothing, furniture or sense of belonging; and you miss and fear for your family and friends left behind."  With O4R's first refugee set to arrive at any moment, the urgency of the organization's mission is clear.
O4R is made up of 12 volunteer-staffed teams. Some teams lay the groundwork for the refugees' arrival (housing, scoping out resources); others work with the newcomers once they are here on healthcare, English language instruction, transportation, job search and general community orientation. Backing the effort through donations, key services and their own networks are 21 Supporting Organizations including houses of worship and other community organizations, such as Neighbors Link, IFCA Housing Network and Westchester Jewish Coalition for Immigration (WJCI).
Co-founder Sofia Bator, herself an Afghan immigrant, is gratified that O4R is ready to serve a series of refugees. "I am amazed by how quickly volunteers offered to help and by their personal concern for these evacuees. It is a special community," she noted. Ted Buerger, who is a member of a church in Briarcliff, also credits the contributions of Croton and Pleasantville. "The Croton Lay Interfaith Council stepped up with committed volunteers; they and Pleasantville brought helpful experience working with refugees." Buerger added, "This has been a multi-town effort from the beginning." 
O4R works in partnership with HIAS, the oldest of nine federally recognized resettlement agencies. O4R has also benefited from the experience and guidance of Hearts & Homes for Refugees, the leader among several Community Sponsorship organizations in Westchester, recently assisting its mentor in two urgent resettlement efforts – exploring housing options for a refugee family in Cortlandt and delivering a bedroom set to a refugee's new home in Yonkers the day before Thanksgiving. O4R is also working with Congregation Sons of Israel, a Supporting Organization that aims to resettle the second refugee in Ossining after the first of the year. 
"The other Community Sponsorship organizations in Westchester have always helped each other, and now they are helping us too," observed Levenberg. "We are following the excellent example they have set of working together to welcome and support refugees, during this latest humanitarian crisis, as they seek self-sufficiency, a new life and a new home."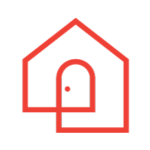 Ossining for Refugees is a Community Sponsorship organization, bringing together neighbors, houses of worship, community organizations and key service providers in Ossining, Cold Spring and surrounding towns, with the shared mission of welcoming and integrating federally-sponsored refugees into our communities.