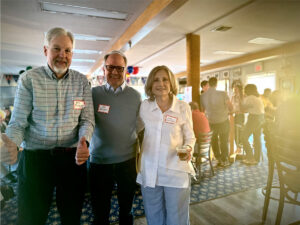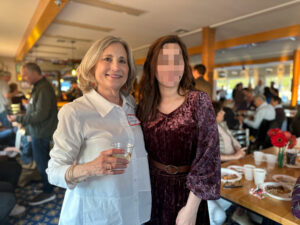 LIVE INTERVIEW WITH COURAGEOUS FILMMAKER TO FOLLOW SCREENING
Award-winning journalist, author and filmmaker Ramita Navai has a reputation for investigations in hostile environments. In Afghanistan Undercover, she chronicles the harsh treatment of women, with in-person interviews of women across Afghanistan, all boldly filmed in the last year. She also secretly films inside a jail holding women without charges and confronts Taliban officials. In support of Open Arms and our mission, Ramita is sharing her timely Frontline documentary at no charge. After the film, Ramita will be interviewed via Zoom by Ossining Town Supervisor Dana Levenberg and take questions from the audience.
Please join Ramita, Dana and other Open Arms volunteers and supporters for this insightful and moving documentary and discussion. It is also a chance for those doing the work to meet our many wonderful supporters. Sofia Bator, herself once an Afghan refugee and now Open Arms co-founder, will also be with us. Join us on Thursday, November 17 at 7 PM at the Ossining Public Library for this truly unforgettable event.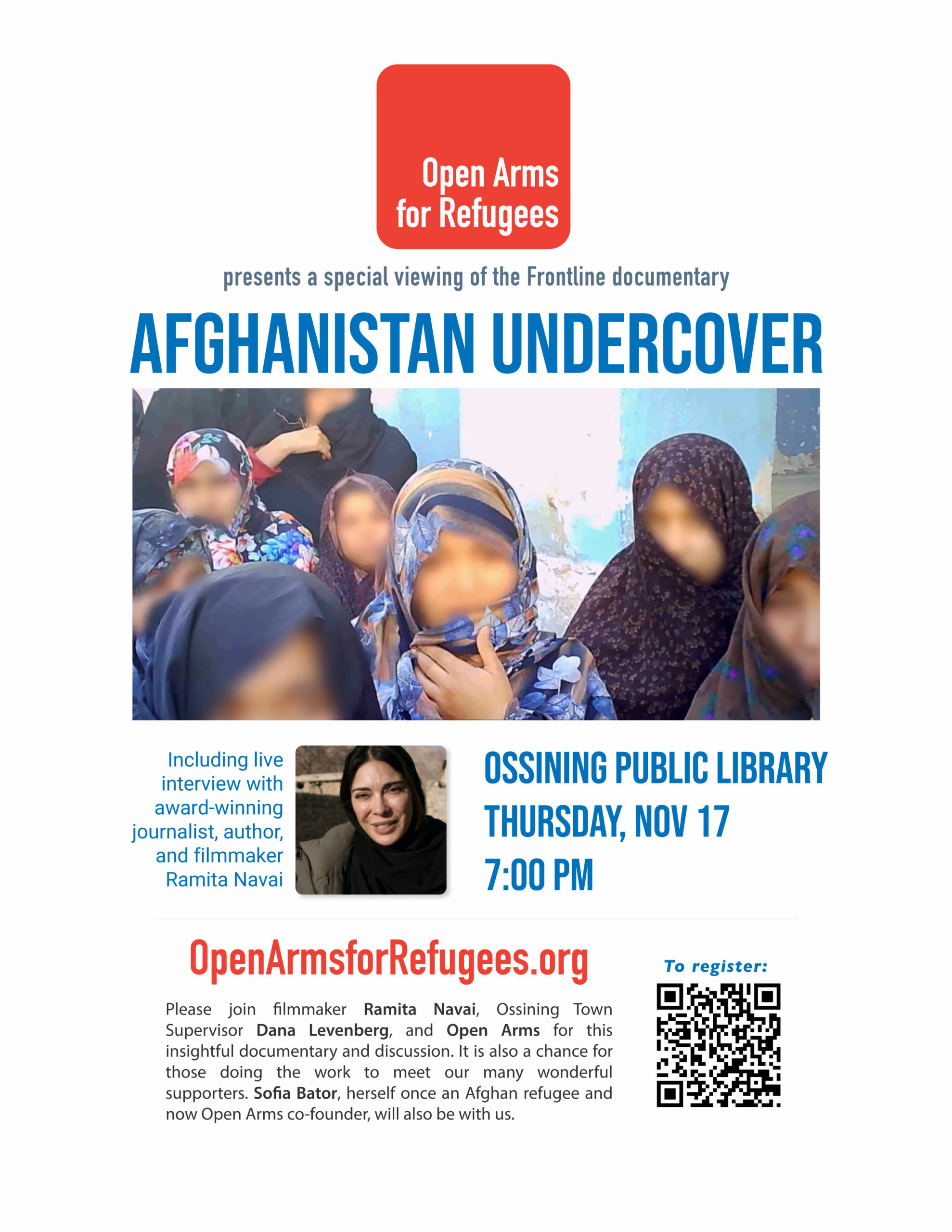 LOCAL CELEB TO PLAY BENEFIT EVENT ON OCT 23
Fans have been flocking to Scarborough Presbyterian Church to see talented recording artist Norm Dodge perform their favorite rock tunes on guitar. On October 23 at 7 PM, friends and followers will have even more to cheer about, since the popular "Sunday Night Norm" event at the Church will benefit two community organizations playing a huge role in peoples' lives — Open Arms for Refugees and the Emergency Shelter Partnership (ESP). ESP, hosted at alternating houses of worship, provides a hot meal, a warm place to sleep and a hearty breakfast for homeless people in our area during the colder months.
Bring your friends. Enjoy mingling, the music, drinks and snacks as you meet volunteers from both groups. There is no charge to attend but free-will donations are welcome. Monies allocated to Open Arms will be matched 2:1, thanks to a generous grant from the David Swope Fund. 
ALSO, SAVE THE DATE: NOV 6
On November 6 at 3 PM, piano virtuoso Hui-Mei Lin presents an extraordinary concert, also featuring cello, guitar, flute and gospel works, at Pleasantville Presbyterian Church.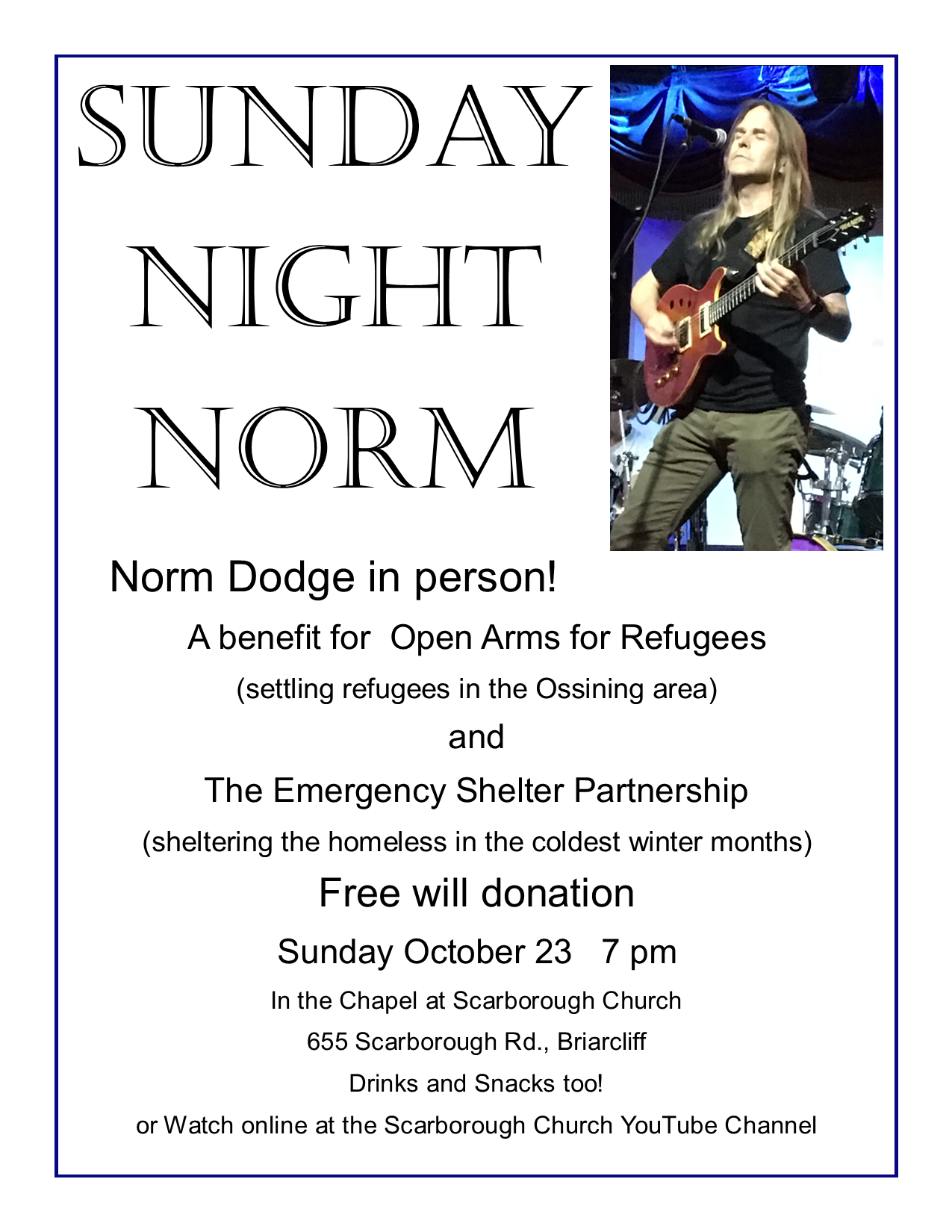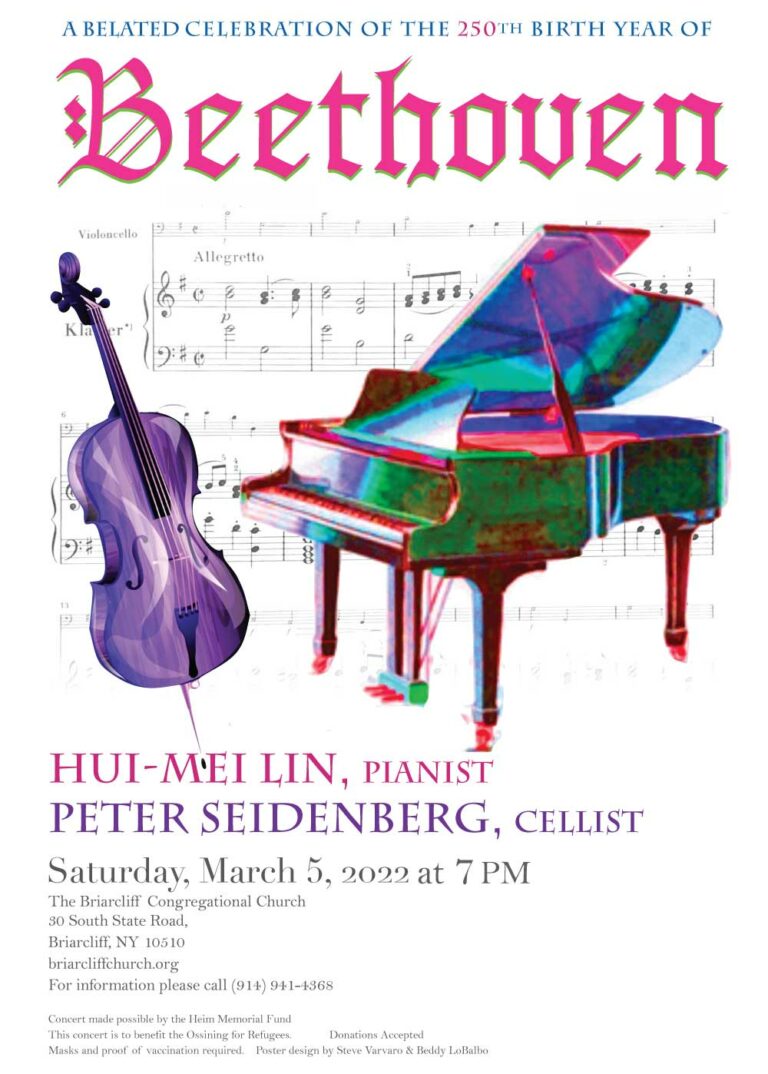 THANK YOU to pianist Hui-Mei ("Fimi") Lin and cellist Peter Seidenberg for their brilliant and moving Beethoven concert Saturday, March 5, at Briarcliff Congregational Church (BCC). The "free will" offering for Ossining for Refugees raised $3,200, with subsequent donations still being received by mail. In her thanks to the audience, Fimi, who is Music Director at BCC, shared her personal immigrant story. Coming from Taiwan alone to study music, the 15-year-old Fimi was given shelter, food, and friendship by a kindly young woman who remains her close friend today. This generosity has made all the difference in her life.
Successful resettlement requires money! Thank you, Peter and Fimi, for bringing joy to all in attendance while also supporting this important initiative to assist "our newest neighbors." Bravo! 

Open Arms for Refugees is a Community Sponsorship organization, bringing together neighbors, houses of worship, community organizations and key service providers in Ossining, Cold Spring and surrounding towns, with the shared mission of welcoming and integrating federally-sponsored refugees into our communities.